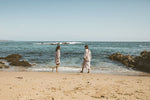 Our Favorite Ethical Brands
Our Favorite Ethical Brands
From fashion to home here is our roundup of ethical companies that are creating with their heart.
Today, more than ever it's important to be an ethical brand. Consumers are becoming conscious of their purchases, how they are made, and how the makers are treated that bring their products to life. Ethics are our personal set of morals, beliefs, or what one sees as fair and just. Through this transformational year we've experienced we, the world as a whole, have been tested on our ethics through multiple waves of trials and tribulations. 
At Cleobella, we believe before all else, that ethics should be at the forefront of each and every decision you make. Cleobella was founded on the desire to bring positive change to communities around the world through our globally inspired, ethically handmade designs. Since the beginning of Cleobella, we have been aiming to be conscious and purposeful with all of our decisions. It is through our artisans we are able to create our products with integrity so we can share them with you to cherish and pass down for many years. Uplifting our partners around the globe has always been a priority to our brand, and producing ethical clothing is our foundation. For over a decade we have been learning and growing with our markers and their families. It has been an honor to be able to nurture those relationships and personally watch the lives of our friends around the world transform. We know Cleobella can inspire others to do what is right through these conversations, and we wouldn't be able to do it alone. 
There are other companies that are setting the stage for our world to have a positive future and there is enough room for all of us at the ethical brand table. As a female-founded brand, it is through positive feminine energy and connection that we are able to thrive. We are all in this together, and collaboration is crucial for the regeneration of our planet. We decided to make a list of some of our favorite brands, covering a range of different categories, that are putting people before profit and helping to set the tone for what is expected from all brands around the globe.  
Shoe showstoppers 
A majority of all things are made from or with the assistance of human hands. We believe that it is crucial to be intentional with all our purchases from head to toe. Shoes can be supportive but can also come with extra hidden baggage. The materials used to make shoes durable and functional come from a wide variety of different textiles and other man made substances. Rubber, polyurethanes, and other plastic based materials are used regularly to produce footwear. We choose to walk a little lighter with these brands that are consciously trying to make a difference and using cleaner materials to produce shoes that are better for their workers, customers, and the planet:
Alohas are using vegan leathers like cactus leather, working with leather that is certified by the Leather Working Group, providing carbon offsetting options for shipping, and allowing their customers to purchase with patience by making all items made to order. Their made to order process allows for less waste and ensures nothing is overproduced. Not to mention their shoes are gorgeously made in Spain and totally worth the wait. 
Veja is setting us up for the future through their commitment to all their stakeholders and to the planet. Vejas uses Fair Trade practices, organic and recycled materials, are completely transparent throughout their entire supply chain, and to top it all off they are B-Corp Certified. This is an amazing company to invest in not only for yourself, but for the planet, and the people Vejas are making a positive impact on. 
Teva is another company that is making way for the future. Teva is using recycled, circular, and organic materials and doing so with style. They are also offering a recycling program for their sandals and allowing their customers to send back their sandals to be properly recycled and circulated back into their supply chain. We love circular initiatives like this and are constantly looking up to and trying to support brands that are making an effort to take responsibility for the afterlife of their products. 
Do-good Denim
As denim is forever evolving yet consistently bringing back nostalgic silhouettes, it's safe for us to say that investing in ethical fashion brands that are producing it is a wise decision. Denim can be very labor and water intensive which comes with a lot of waste in the manufacturing process as well. Brands that are producing their products with ethics and sustainability in mind are thinking of the future, not just the present. We selected a few denim masters that are not only changing the way we wear and care for our jeans but producing ethical clothing you can rely on: 
Boyish are changing the way jeans are made and how the people that make them are treated. Boyish jeans is putting sustainable materials and the safety of their workers first while producing ethical clothing that will last. They are exclusively using organic, circular, and ethically produced materials that are accredited through third party verifications. Their transparency speaks for themselves. We also have to add how intriguing each of their styles are and how easily they can become classic wardrobe staples, which is something very important to Cleobella. 
Levi the Denim legends have been doing work to make their incomparable, classic jeans in the most ethical and sustainable ways possible. As a company so vast, we applaud their awareness of the side of the fashion industry that needs a lot of work. Through their innovative cottonized hemp, they are using fewer resources and creating less waste. Their company has forever advocated for the equity of the people and the importance of creating opportunity.  Levis has also set attainable goals they plan to meet by 2025 and as a small run family business, it makes us feel good the bigger companies are also putting in the work. 
Swim Sustainably
The ocean connects the world through waves, streams, and tides. Everyday 8 million pieces of plastic make their way to the ocean and waterways around the globe. We have the opportunity to contribute to a cleaner, safer planet for all, by being aware of what we allow to enter our oceans. That includes our swimsuits, sunscreen, and any other products entering the water should be conscious of the sea and all it offers. The people who produce these products should be safe and treated fairly as well. We believe these brands are changing the tides and providing ethically made swimwear you can trust:
Vitamin A Swimwear's founder Amahila worked with the top mills in Italy, Canada, and California to create the first premium swim fabric made from recycled nylon fibers called EcoLux. The company also uses other sustainable high-performance fabrics using organic cotton, linen, recycled cotton, and Tencel to produce swimwear for the future. All of their materials are certified Oeko-Tex standard for safe textiles and their products are made in the United States with majority of them being crafted locally in Southern California. All other products not made in California are made in Fair Trade factories overseas that they visit to ensure safety and wellbeing standards are met. We love their persistence in the ever evolving swim industry that is learning new ways to combat our plastic pollution problem.  
Tropic of C is another one of our favorite sustainable swim brands. Their gorgeous styles and high quality materials make their suits last the test of time. Their styles are not limited to trends and offer multiple classic silhouettes that will have you set all summer long. Empowering women, advocating for sustainability, and supporting organizations like Mothers 2 Mothers are among the few things Tropic of C are doing to change the swim industry for the better. 
Londre has been creating flattering high quality swimsuits with the lowest impact possible. Their suits are produced in factories that are OEKO-tex 100 certified ensuring no harmful chemicals are used during their manufacturing process. Their goal is to empower women through their ethical brand and by donating to organizations that are bringing awareness to women's health and environmental initiatives around the globe. If you want to look amazing and feel good this summer next to the pool or at the beach we highly recommend checking out Londre for an ethical swimsuit choice.
Beauty for the Better  
 For you to truly participate in self care, the products you use should be conscious of the wellbeing of your body and the planet. Our Bodies are constantly at work doing what they can to protect us but at the same time we absorb everything we put on, and into our bodies. There are a wide range of different chemicals found in beauty products that are harmful to us and are known to have major health concerns like contributing to hormone disruption. As intricate and complex as humans are, we certainly do not need to be putting unnecessary things onto our bodies that could potentially be harmful to our health and our world. When we wash our faces, take a shower, or even brush our teeth, all products we use are being washed into waterways with each rinse. Parabens, UV-filters, and microplastic beads are a few among the very many cosmetic chemical ingredients that are emerging in high concern of being harmful to human health and are negatively impacting biodiversity in ecosystems around the globe. These chemicals travel farther than you think, and stick around for much longer than you would assume. We have a responsibility to ourselves and our planet to use products that will not cause harm and to invest in companies that are truly making a difference for our planet. Do yourself an intentional favor and invest in forward thinking brands that are advocating for health and wellness for all. These are a few of the brands that are leading the way: 
Youth to the People is a beauty and wellness brand that is putting people at the center of everything they do. They are a family founded company trying to change the beauty industry in all the best ways possible. Like using local organic ingredients, and partnering with nonprofit organizations that are aiming to amplify voices and create positive impacts around the world. With everything made and sourced in California we can use their products knowing they are clean and supporting projects helping to make our world brighter. 
Merit Beauty is an ethical beauty brand that also stands out to us. Merit uses clean ingredients that are conscious of our bodies, skin, and planet. Through accredited third party verifications. Merit has been able to shift the way we pamper ourselves and has allowed us the opportunity to include giving back into our self care rituals. Merit donates to nonprofit organizations like Baby 2 Baby so you can purchase with purpose. Looking beautiful can feel good, too!
Biossance is another beauty and wellness brand using their profits for purpose. Through initiatives like saving sharks, cruelty free ingredients, responsible packaging, and carbon-neutral shipping, Biossance is creating products of the future. Their innovative formulas are saving 2 million sharks every year. We highly recommend checking out the conscious things they are offering to the world.
Jewelry Justification
Jewelry is an intricate form of expression and can be a way for humans to feel uplifted or to elevate themselves. Although we adore jewelry, we are honest with ourselves in the fact that it is an industry full of immense beauty and also has a not so pretty side to it. We have been heart-eyes over a few brands that are transforming the jewelry industry gorgeously, and consciously doing so in a way that can help to clean it up. Here are a few brands we would love to highlight:
Bayou With Love creates uniquely exquisite jewelry that is ethically sourced, made with sustainable production processes, and responsible materials. All of their jewelry is made in Los Angeles and their factory saves, recycles, and reuses all water used throughout their manufacturing process. Bayou With Love is also using recycled metals and responsibly sourced stones that are so incredibly beautiful it's quite hard to describe in words. We love what Nikki Reed has done with her beautiful brand and we admire her compassion and strength for being a delightful addition to our bright future of a more caring world. 
Soko is a women-led, people-first ethical jewelry brand and tech-powered manufacturing platform built to connect artisans in Kenya with the global market. Through their B-Corp certification they are able to use their profits for purpose and uplift the world in a way it should have been all along. Soko creates beautiful jewelry made ethically and with intention to last. They provide a wide range of jewelry that will have you feeling and looking beautiful. 
Mejuri is a Cleobella favorite for their gorgeous creations as well as their ethics as a brand. They have created a beautiful balance between using recycled materials and fairly mined materials that support communities that rely on the industry. Their transparency, traceability, and fair pricing are what really stand out to us as a brand. As well as their commitment to supporting women empowerment, education, and social justice issues globally. We love what they offer to the world and how they have centered themselves on the greater purpose of business. 
Candles With Care
Candles are essential to optimal chill vibes. Although not a necessity, candles are a staple in most homes, boutiques, restaurants, and offices. They bring tranquility, serenity, dreamy scents, and instant pleasure as soon as they are lit . Although delightful, the majority of those fragrances might smell good, but are not good for you. When candles are burned, they release a number of chemicals and organic compounds into the air we breathe. Breathe easy with these candle Brands making an effort to clean up the vibes:
PF Candle co is a local Los Angeles, California based business that is providing us the chill vibes with a good conscience to go with it. Their collection is completely vegan, cruelty-free, and phthalate free. Their candles are made with 100% domestically grown soy wax. All of their production and manufacturing takes place in their LA Headquarters. We also love that you can view their entire team on their website. Light up your candles and impress your guests with a candle that's made with people and planet in mind.
Houseware from the Heart
Our homes are our sacred spaces and allow us the privilege to be completely ourselves. What we bring into our homes can make a huge impact on our lives daily. Although usually unnoticed, the things that surround us constantly make an impact on our mood and subconscious that can affect how we act. Making the conscious choice to solely bring clean and ethical products in your home can drastically impact your vibration. The items we use daily are important and making small efforts to transition to a clean home through conscious purchasing practices can make a positive impact on your routine and the planet. 
Our Place is creating connections across kitchens and around the United States through their ethical labor practices, responsible materials, and connecting communities to inaccessible resources. What we use to cook matters. As well as what we bring into our kitchens to share with our family and friends makes a huge impact on our daily lives. Making conscious purchases and investing in products that are not only doing great things but are better for your health is something we cannot recommend more. 
Dazed but Amazed are beautiful ethically made linen bed sets that will have you dreaming of warmth and sunshine. All of her ethically sourced linen is made to order, ensuring there is no waste along the way. Her leftover fabrics are used for smaller treasures and are intentionally made to contribute to her zero waste model. Consciously crafted and elegantly majestic, these sheets will make your dreams come true.
Rachel Saunders Ceramics is a conscious creator with a passion for advocating for the indiginous people of the land in which her operations take place. It is an honor to highlight her and her ability to provide intricate beauty unlike any other. Her creative designs and unique tones are what set her apart from the rest. We adore her love of advocating for people and uplifting humans of all kinds, in all ways she can through her beautiful creations.
Lingerie made with Love
Like all other categories we've mentioned, these conversations about ethical clothing are imperative. Lingerie being the closest thing to our bodies, to us, makes it the most crucial for it to be responsibly made. We've selected a few brands that are putting the safety of our bodies, people, and the planet first. 
Hara the Label is creating dreamy granments that protect you and the environment. They use bamboo fabric that is OEKO-Tex certified ensuring no harmful chemicals are used during manufacturing. With clean and ethical production, you can look good and trust Hara the Label has you covered. 
Organic Basics is a reliable and transparent ethical clothing brand with basics you'll live in. They offer a wide range of sustainable materials and are completely transparent about their supply chain and manufacturing processes. We need more brands like Organic Basics that exclusively produce clothing that is good for the environment and their people.
Accountable Athletic Wear
Lastly, we wanted to end our ethical clothing roundup with our favorite brands that are making moves that are a little lighter. Prioritizing your health is something you should be proud of without worrying about the lives of the people who made what you are wearing. Work out or relax and rejuvenate consciously with these brands that are sticking up for people and the planet:
The Pangaia are scientific leaders in the athletic and leisure world. Through their immense research and science based formulas, they have been able to produce a collection that has ethics and sustainable practices at the forefront of their operations. We look up to brands like this that can before all else, put the people and planet first. 
Athleta empowers women through their conscious designs and advocacy on all levels. With fair trade practices, sustainable materials, and B-Corp certification, Athleta has shown what matters most to them. They have created ethical clothing you can rely on to push yourself to the next goal. We encourage supporting brands who put empowering women at the center of everything they do.
Ethical clothing or sustainably produced products are something all of your favorite brands should be striving to offer. If they are not talking about or advocating for their workers safety and wellbeing, who is? It is time for us to hold brands accountable and ask how our products are made and how their workers are treated. As well as advocating for clean production and waste management on all levels. We have the power to clean up our acts, let's work together to have these conversions that lead us all in the right direction toward a brighter future for everyone.